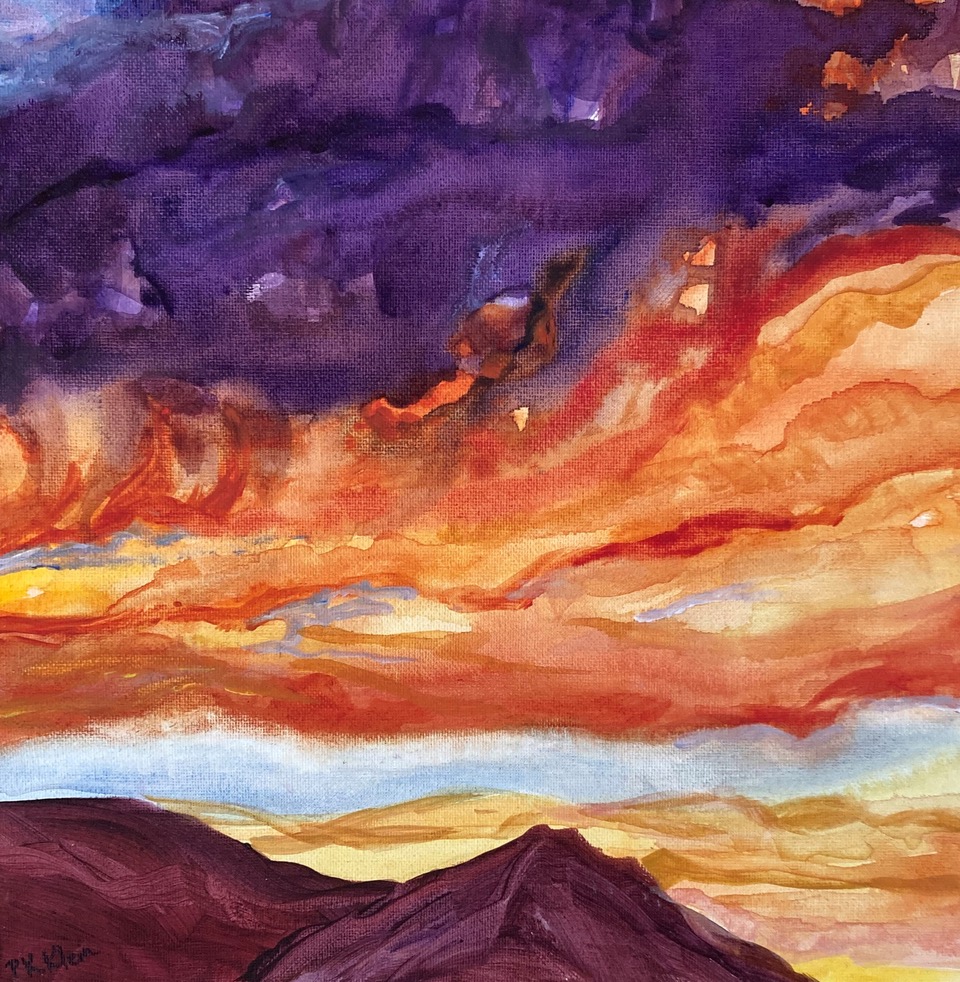 The arts have been a part of my life as long as I can remember. Many years ago, I was an oil painter. These days I prefer the transparency, unpredictability and flexibility of watercolor. With no fear of color, I especially enjoy the challenge of watercolor as a medium and the thrill as the first bit of pigment is applied to the paper. And I still work with printmaking, beads, silver, and acrylics.
While still employed as a corporate attorney, I made time whenever possible to take art classes and workshops in paintng, silversmithing, printmaking (several at Anderson Ranch, Snowmass, Colorado). I was active in my local arts organization in Highland Park, Illinois, exhibited at various art fairs, selling paintings and jewelry that I had created. On moving to Nevada, I have become involved with the diverse arts community here and have participated in several local shows.
My work demonstrates the vibrancy of color as an essential element of life. Innovation is realized through using color, hue and intensity in unexpected and surprising ways, capturing the shades and moods of my subjects in a mix of the abstract and realistic. I have attempted to capture the never-ending rhythms and energy of landscapes, structures and florals in my artwork, and my wish for the viewer is that there will be something that "grabs you" as you observe them.