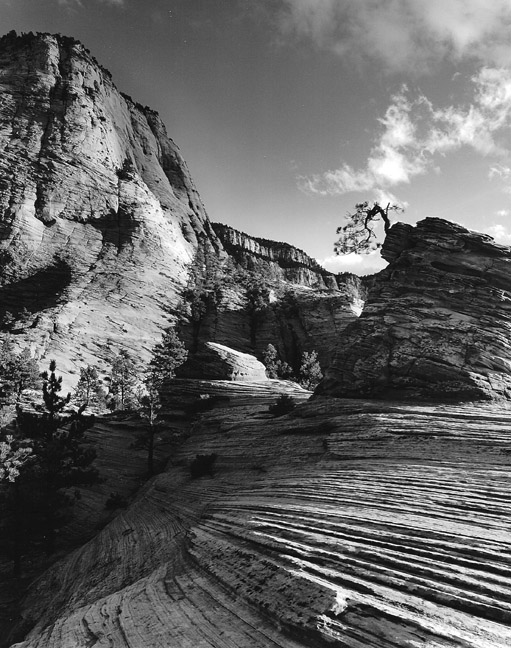 Michael has been making photographs for over forty years starting with an Olympus OM-1, 35 mm. He now works almost exclusively with a 4 x 5 view camera. "I like the slow, meditative approach to making one photograph at a time that working with a view camera necessitates and value the archival longevity and stability that film provides."
Michael develops his own film and makes his own prints in a traditional "wet" darkroom. He also hand crafts his own custom frames.
Michael has photographed the highland Maya of Guatemala since 1982, traveling there on 16 different occasions to pursue these images. Fifty six pieces of this body of work were placed into the permanent collection of the Smithsonian's National Museum of the American Indian in 2013.
In 1983 he received a commission from Instituto Guatemalteco de Turismo to support his work in Guatemala which also culminated in his first international exhibition in Guatemala City that year. In 1993 he received a Visual Artist Fellowship from the Utah Arts Council. Writer Logan Hebner and Michael interviewed and photographed 32 Southern Paiute Elders which started as an exhibit and morphed into the ground-breaking book, Southern Paiute: A Portrait, published by Utah State University Press in 2010.
Michael's work is held in numerous collections including the Heard Museum, the San Diego Museum of Man, The Museum of the American Indian, the Museo Ixchel in Guatemala City, and the Centro de Investigaciones Regionales de Mesoamerica in Antigua, Guatemala. He has exhibited extensively in both the United States and abroad.