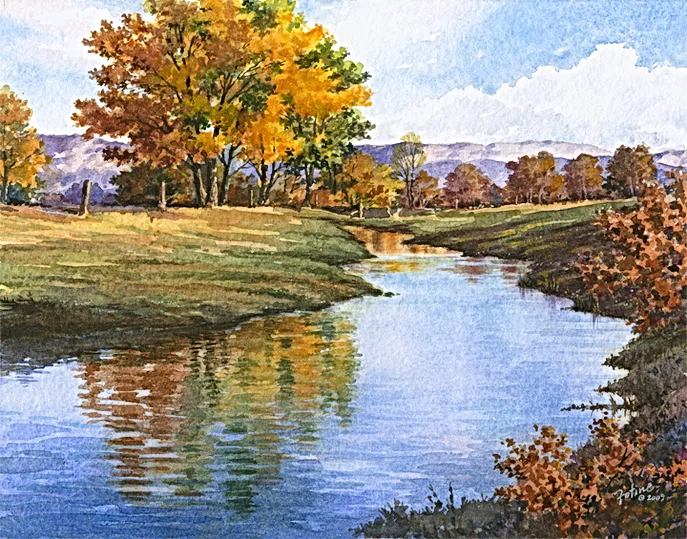 Don is a two-time MIRM Award recipient from the National Association of Home Builders Institute for Residential Marketing (national awards) and a Professional Builder Target "Grand Award" for excellence in builder advertising. His work has been featured in numerous magazines over the years, including his fine artwork in Tahoe Quarterly.
Moving to Minden in 1990, Don continued his business, but started the move toward finer art. To date, Don is the recipient of 67 fine art awards ranging from "First Place" to "People's Choice" to "Best of Show" from the Nevada Artists Association, the Carson Valley Art Association and the Latimer Art Club; all a result of his love of nature and attention to detail.
Besides painting and teaching, Don devotes time to wildlife art with his first-ever participation in the Federal Duck Stamp Competition (14th out of 355 entries nationally), and the Nevada Duck Stamp Competition placing 2nd, 3rd and 7th.