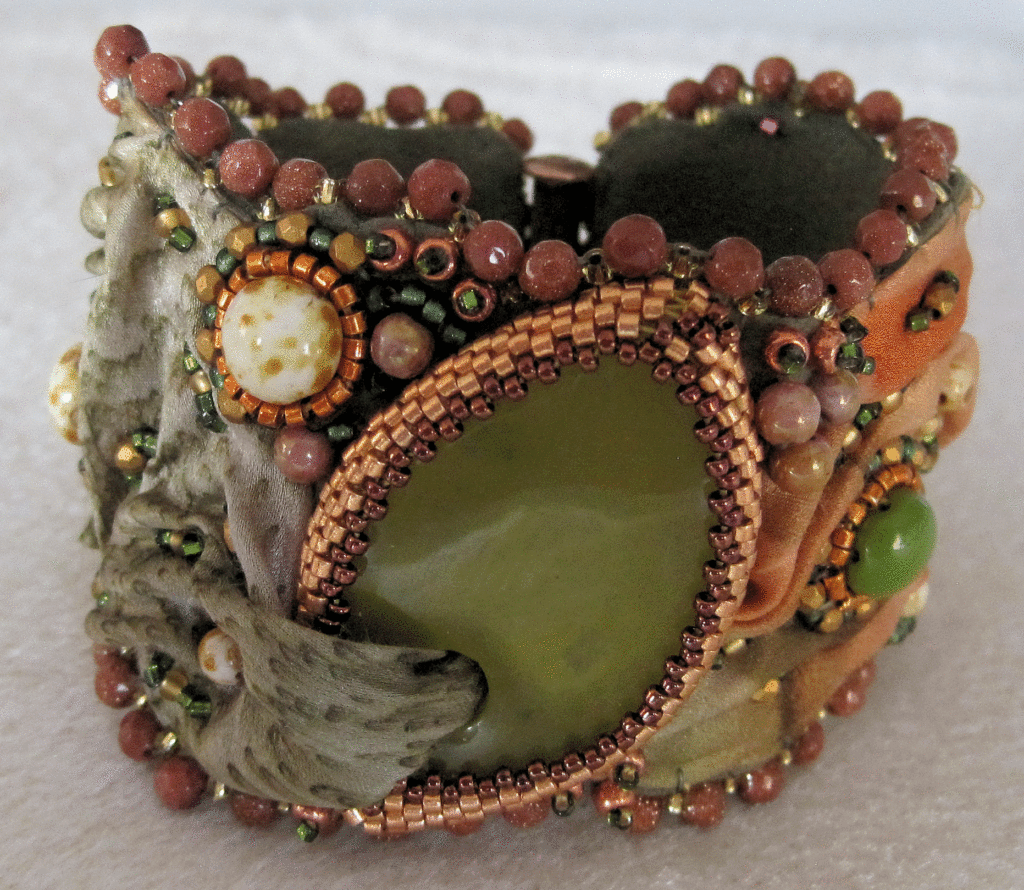 Suzy's addiction to the world of beads began with a trip to the Gem and Mineral Show in
Tucson, Arizona. Her inner magpie was captivated by the myriad of bright, sparkly objects.
After some trial and error, she discovered her forte is bead embroidery: the assemblage of wearable art using beads, needle, and thread, engineering each piece one bead at a time. Each piece is also signed with a "signature" bead. Can you find it?
Relocating to Carson City in 2012 created an opportunity for the public to view and acquire her jewelry.  Suzy creates dimensional pieces that swirl, spike, and swoop.  She has a particular affinity for Day of the Dead, creating commemorative jewelry each year to celebrate the holiday. Suzy's beadwork has been featured in the Bead Museum of Glendale AZ, the Northeastern Nevada Museum in Elko, NV and in the permanent collection of the Museum of Beadwork in Portland, Maine.  Her goal for each piece is to bring a smile and a sense of joy, taking the wearer on a journey of whimsy and delight.