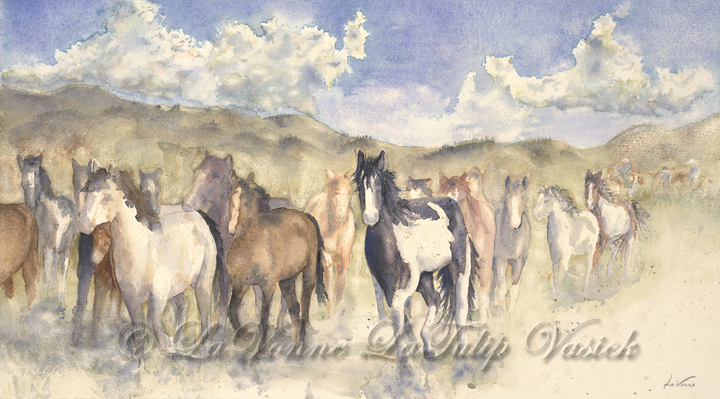 When I was growing up in the Midwest, the only girl in the middle of six brothers, my mother saw a creative spark in me and kept me out of trouble by providing a variety of art supplies for those occasions when I needed a "time out." Even when I wasn't in trouble, I often choose to be creative with paints and various crafts. I continued my creative path and studied Graphic Communication at Platt College in San Diego, which put me on the road to professional marketing. Enjoying nature, I moved my young family to live near Lake Tahoe in the Sierra Nevada mountain range. Over the years I explored and grew to love this vast, rugged area and its historic significance. That landscape continues to influence my work. I invite others to experience the textures, atmosphere and mood of the High Sierra through an imaginative immersion in my art.
I am fortunate to have studied with other Nevada artists who have mastered glazing colors. One in particular, whom I call "the 'artist whisperer," helped me to give a free rein to my creativity. My husband's support, a mentor's encouragement, and my own unwavering faith that talent is a gift continue to encourage me to pursue my passion for painting.
I am influenced by seasonal light and how it changes the appearance and atmosphere of each subject, altering textures and forms and layering complexity. I am attracted to the silent beauty of the snow. The challenge of capturing wildlife action is alluring, and I am similarly drawn to Nevada history and ranching scenes.
​