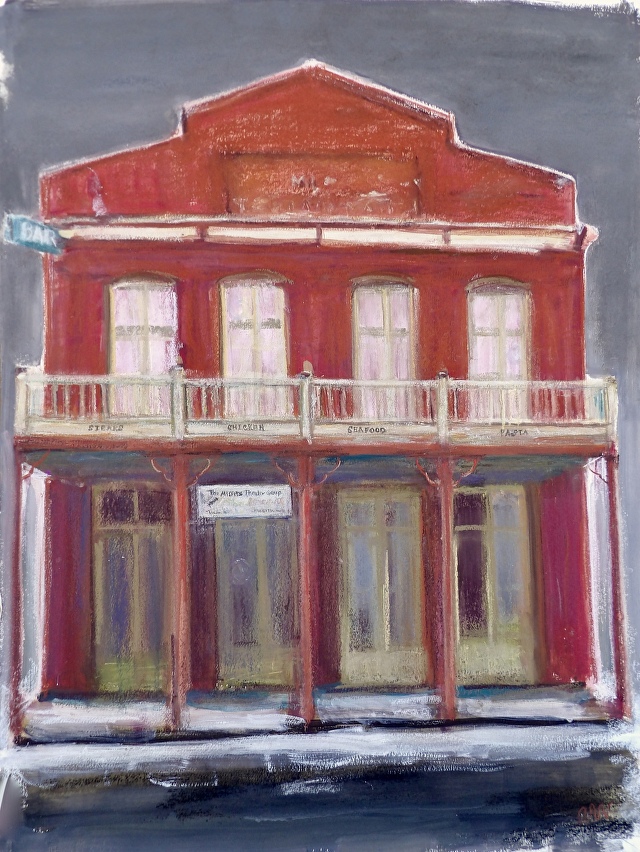 Creation starts with an idea, memory, dream, event, experience then is shaped into a visual form.
There is a transitional process that starts with doing ART, studying ART, doing more ART and being an ARTIST. On my path to becoming an artist I have encountered many seemingly unrelated interests that have turned out, in retrospect to be important stepping stones in my journey.
Like other young  children I drew and painted pictures, but the difference was that I did not outgrow this interest in making  pictures. I had an natural drive and I was encouraged to continue. As I got older,  I remember sitting at the kitchen counter copying the drawings of Leonardo Da Vinci. I was passionate about the perfection and symmetry; an ideal beauty in the gestures of his figures, the way he drew objects, faces, hands and backgrounds. I wanted to draw like he did.
I live and have my studio in Dayton, near Carson City and Reno. In contrast to the forested mountains, I found the stark terrain of the Nevada wilderness grand and inspiring and I began working on a series of large mixed media landscapes using watercolor and pastel.
My pastel drawings tend to be more grounded in landscape, architectural subjects, interiors and portraiture, with dreamy, primitive, whimsical quality.